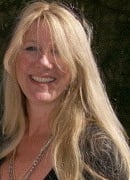 Thank you for visiting, I hope you enjoy my work. On this site you will find a mixture of Landscapes, Seascape, Rivers and Lakes.
JOYFUL PAINTINGS of local Landscapes & the coastal areas pf Norfolk, Suffolk, Cornwall, Jersey & Portugal's Algarve region.
'I love to catch the light and sparkle of a view, capture the the atmosphere and the scent of the seasons.'
I have work in the following galleries throughout the year.
Gallery Stamford / Stamford Contemporary Gallery. 2 Maiden Lane, Stamford, PE9 2AZ.
The Dolby Gallery, 30 West Street Oundle, PE8 4EF
The Primrose Gallery. Thrapston. 26 High Street, Thrapston, NN14 4JH
The Chequered Skipper The Green, Ashton, Peterborough. PE8 5LD
Please contact me with any questions about my available work using the contact form page.
March 2022 Stamford Contemporary Arts mixed exhibition.
Thank you Beverley it was a joyful show with many sales!
June 2022 Glorious Art Exhibition ! At the Stamford Art Centre.
Thank you Jane, Ingrid, Nick, Hilary, Mike, Dawn, Age, Jeremy and Rob for joining me, lots of sales !
July 2022 Yarrow Gallery, Oundle. SUMMER EXHIBITION
The hottest days on record and still there were many customers in this lovely show!
COMING SOON 2022
1 st September -10 th October Northamptonshire Open Studios 78 Derngate gallery Northampton.
I shall be showing a selection of my paintings in this lovely location.
September 2022 Lamport Hall.
I shall be showing a new large Northamptonshire landscape at Lamport Hall, Northants. hi


December (dates to be announced) 'Whisper through the trees' Yarrow Gallery, Oundle. PE8 4JF