contemporary landscape painter
Paintings in watercolour, Acrylics and inks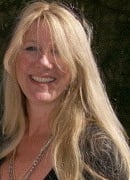 Thank you for visiting, I hope you enjoy my work. On this site you will find a mixture of Landscapes, Seascape, Gardens, Rivers and Lakes.
JOYFUL PAINTINGS of local scenes & the coastal areas pf Norfolk, Suffolk, The Gower Peninsular Cornwall, Jersey & Portugal's Algarve region.
I have my work in locations around the world including Spain, Portugal, Australia and the USA
'I love to catch the light and sparkle of a view, capture the the atmosphere and the scent of the seasons.'
I have my work in the following UK galleries throughout the year.
Rectory Farm Kitchen, Lutton Road, Warmington.
Gallery Stamford / Stamford Contemporary Gallery. 2 Maiden Lane, Stamford, PE9 2AZ.
The Dolby Gallery, 30 West Street Oundle, PE8 4EF
The Primrose Gallery. 26 High Street, Thrapston, NN14 4JH
Please contact me with any questions about my available work using the contact form page.
2023
Wansford Show ART MARQUEE ( £5 entry ) Saturday 26 August 12 noon - 5.30
Lamport Hall Northants NOS Launch Gala event. Saturday 2nd September 5.30-9.00pm
Stamford Contemporary Arts, Maiden Lane. Stamford PE9 2AZ exhib: 15 October - 19 November
Rutland Open Studios. 7 Tippings Lane Barrowden. LE15 8EW 9/10 September 2023
Yarrow Gallery Oundle. December. (details & date to be confirmed.)
2024 planning underway.